Roof Repairs Sunshine Coast
Get a free measure & quote today!
Fill out your information and we will contact you soon.
We are the Roof Repairs Sunshine Coast experts!
Our Roofing Contractors possess all the suitable licenses to complete the job to a high standard.
MBA, Painters Registration Board, SAI Global, and HIA; you name it our specialists have it. Our team are certified, and we ensure high-quality work.

Every task that is delivered by us adheres to the most important Australian standards. Zenith Roof Repairs Sunshine Coast is based in Mudjimba but can go everywhere in the Sunshine Coast from Noosa to Caloundra.
"5 Starts without a doubt! Zenith Roof Repairs Sunshine Coast did an amazing job. James and his crew were experts at what they do and were helpful and left us feeling safe for the storm season about to arrive. No more leaky roofs for us! They replaced and repaired many tiles on our Maroochydore home and gave it a fresh new look. Highly recommended for any roof restoration project. Thanks guys!"
"James, Adrian and Will did a wonderful roof restoration on our family home roof in Coolum Beach. They spent a few days washing, repairing, painting and protecting it and including a long warranty from a trusted local roof repair company. It was so easy and hassle-free communicating with all these guys.

They were all friendly, respectful, courteous and on time. Each of them worked on the roof as if it was their own company with efficiency and meticulous attention to detail.

Our 420m2 roof was a large job and a big amount of effort was made over the few days. Absolutley impressed with the final outcome. We would definitely use Zenith Roof Repairs Sunshine Coast again."
Zenith Roof Repairs are the one stop shop for everything roofing Sunshine Coast. Here are some of our most popular services.
We don't like to brag but here is some of the reasons why we are the best at what we do.
Roof Restoration Sunshine Coast
Your roof is the jewel in the crown of your home. About 30% of the home covering is the roof surface, so if you desire to make an excellent impression in your neighbourhood, it has to be cared for and maintained routinely. To us, every person who works with us is a deeply valued client. That's why our Sunshine Coast roofing experts will approach you and your house with the highest respect.
Before we undertake a project, we always come to scrutinise the job first. We'll take photos and examine your roof for any damage. After we have understood what roof restorations you may require, we'll supply you with a written quote and promised price. You won't encounter any hidden fees or added extras with us.
Roof Replacement Sunshine Coast
We specialise in many facets of re roofing Sunshine Coast.
All varieties of roofs, including Asbestos, Metal roofing, Decramastic and Tile roof repairs Sunshine Coast. We use the best Australian materials solely, from BlueScope Lysaght.
Nevermore will you have to stress about dodgy work. You can trust our roofers for your roof replacement Sunshine Coast. We have the abilities and professionalism to manage any roof repair, including:
Asbestos roofing
Terracotta tile replacement
Decromastic roofing
Zinc, iron, & colorbond roofing
Thatched roofing
Metal roofing
And more!
Let's be completely honest –  Roofing Contractors Sunshine Coast are often known to be untidy. But with Zenith Roof Repairs Sunshine Coast you can unwind and rely on us to value your residence. We'll manage your roof replacement, whether in the rain or harsh Queensland sun. We guarantee that your house will look better than it ever has before.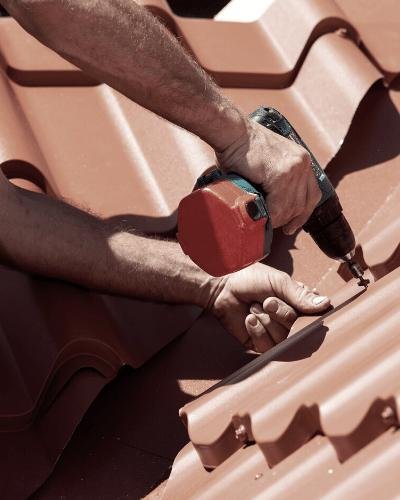 Metal Roofing Sunshine Coast
We remove all roof varieties – Metal roofing, Tile roofing, Decramastic, Asbestos or Poly Carb and will restore with Metal Roofing Sunshine Coast supported by a Bluescope steel guarantee. We exclusively use certified Bluescope Zincalume or Colorbond elements so you will have a premium, long-lasting roof. Your house is simply of the most significant investments you may ever own, so maintaining it should be of the highest priority.
Roof Replacement, Guttering, Whirlybirds, Leaf guard protection and roof preservation are some of the most top value-adding investments you could decide upon.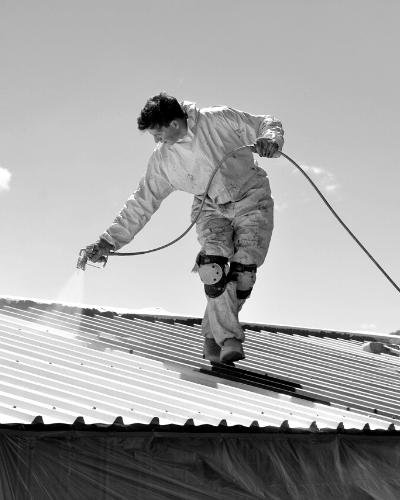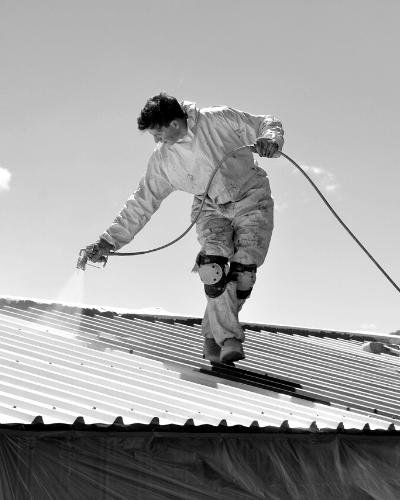 Roof Painting Sunshine Coast
The Sunshine Coast is, without a doubt, one of Australia's most gorgeous locations. With year-round sunshine and consistent surf, it has everything.
However, the harsh conditions can eliminate the gloss and lustre from tile and metal roofing. So if you question what the best way to restore the appearance of your roof and gutters is, contact us today. Our Roof Painting Sunshine Coast will rejuvenate your roof at a portion of the cost of a full roof replacement.
Our Sunshine Coast roof painting team are courteous and professional, but best of all, they take a great deal of pride in their work! Zenith Roof Repairs Sunshine Coast are have a fully licensed and qualified team to undertake roof painting and roof restorations including roof repairs and gutter repairs.
More than just roof cleaning and painting Sunshine Coast
We are proud to offer roof replacement services anywhere on the Sunshine Coast & surrounds.
Metal Roofing Sunshine Coast
Re roofing Sunshine Coast
Whirlybirds Installations
High-pressure roof cleaning available throughout the Sunshine Coast.
We are professionals in Roof repairs, gutter guards and leaf protection practices including Colorbond Gutter Guard as well as whirlybird fittings.
Zenith Roof Repairs Sunshine Coast also undertake high pressure cleaning Sunshine Coast. We even will venture to surrounding areas such as Bribie Island, Caloundra through to Gympie.
All Zenith Roof Repair services are presented professionally and efficiently by our trusted team of qualified professionals.
Zenith Roof Repairs operate on the Sunshine Coast and surrounds.
Sunshine Coast | Baringa | Noosa | Palmview | Glenview | Maleny | Montville | Glasshouse Mountains | Bribie Island | Gympie | Maroochydore | Caloundra | Nambour and other areas on request
Fill out the form below and we will be in touch with you soon.