Gutter Replacement Sunshine Coast
Some Sunshine Coast residents may not be aware that your gutters are one of the most important parts of your roof. Because, they have the ability to let the rain water flow consistently off your roof. Zenith Roof Repairs are professionals in all aspects of guttering. This includes gutter repairs, gutter cleaning and gutter replacement Sunshine Coast.
Why Get your guttering replaced?
Possessing inadequate guttering can create major problems to your residence or office. So when you have the opportunity to have your gutters repaired or replaced by Zenith Roof Repairs, you should not look any further. Our roofing contractors are commited to finishing your gutters in a timely manner, with no hassle or mess. As Sunshine Coasts leading gutter installation service or Roof Repairers, we understand that loyalty and determination is everything. With decades of experience, our Sunshine Coast roofing contractors are the tradies you can rely on for your gutter replacement or gutter repairs Sunshine Coast.
Roofing and gutter installation is a licensed industry. We're not in the Wild West, however there are several cowboys in Sunshine Coast fitting Guttering the incorrect way. It's essential to understand, price isn't everything when it comes to roofing repairs and gutter replacements, there are quite strict laws and regulations concerning gutter installation, that's why you should let Zenith Roof repairs replace your gutters.
No matter if it is for residential or commercial, we ought to have the answer for you. Get peace of mind knowing that all of our supplies and workmanship comes with guarantees.
Gutter Replacement Sunshine Coast
We specialise in many facets of gutter repairs Sunshine Coast.
Our gutter replacement Sunshine Coast are constructed from Colorbond Steel and Zincalume Steel. These premium roofing supplies are possible in a variety of colours and profiles to accommodate any home or purpose. All of our gutters offer superior rust resistance with a tough, low maintenance coating.
Quad Gutters
The popular "D" appearance of the Quad gutter absolutely compliments our array of roofing materials. This slotted gutter is excellent for over flow prevention utilising 9 metre units. We have the most comprehensive range of colours in the business.
OGEE Gutters
Ogee gutters finish off your roof with an absolutely unique style and a standard, but beautiful look. These Ogee gutters are suited for metal or tiled roofs.
Half Round Gutters
Half Round gutters contribute a modest profile maintained by external brackets with a large water carrying ability. This style is growing more attractive both in domestic and commercial purposes.
Fascia Gutters
Recommended for home improvement schemes like porches, alfrescos, pergolas and lean-tos. The hidden fixing of fascia guttering gives a clean, smart and seamless style.
Box Gutters
Box Gutters are a professional gutter, covered from view behind a parapet or other parts. They do contribute to a more comprehensive variety of design possibilities, though it's essential that these are installed precisely with protection overflows that meet today'sregulations.
As we have fully licensed roofing contractors, we make sure your gutter replacement Sunshine Coast is done correctly, meeting today's standards.
We can also transform non-compliant Sunshine Coast guttering systems to meet current construction regulations.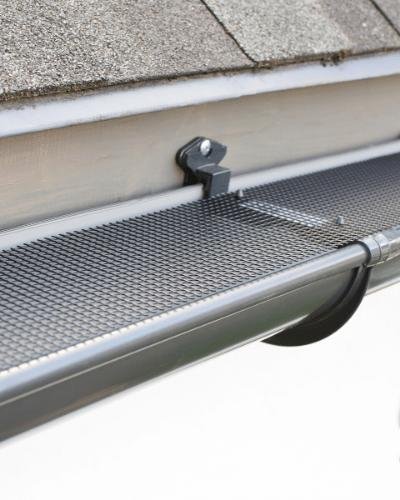 Zenith Roof Repairs operate on the Sunshine Coast and surrounds.
Sunshine Coast | Baringa | Noosa | Palmview | Glenview | Maleny | Montville | Glasshouse Mountains | Bribie Island | Gympie | Maroochydore | Caloundra | Nambour and other areas on request
Fill out the form below and we will be in touch with you soon.